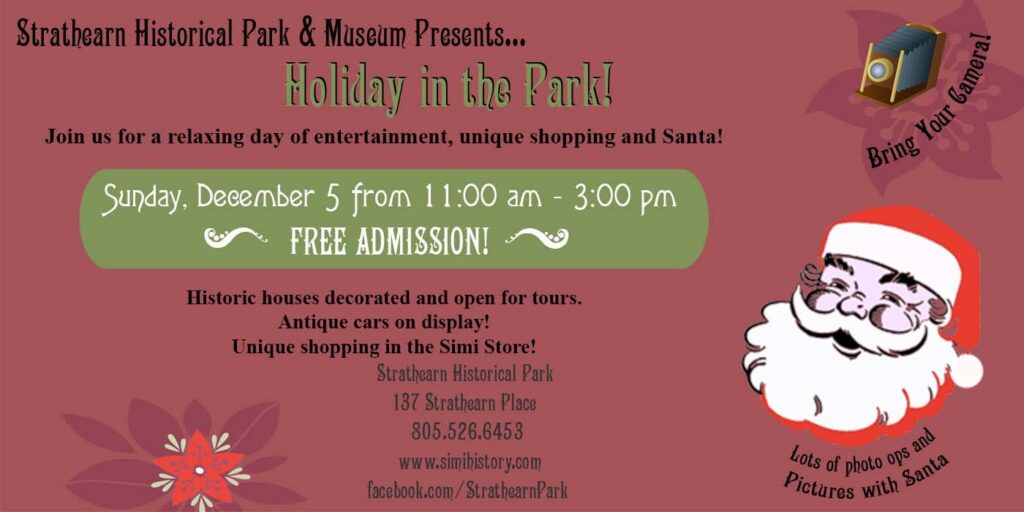 Park Hours:
Park grounds are open to the public
9 AM-3 PM Monday – Friday
and
1 PM-4 PM Saturday – Sunday
COME BE A PART OF HISTORY!
Strathearn Historical Park and Museum is owned and maintained by the
Rancho Simi Recreation and Park District.
Historical Programs and historical aspects of Strathearn Park are
managed by the Simi Valley Historical Society.
We are located at 137 Strathearn Place, Simi Valley, CA 93065
(805) 526-6453