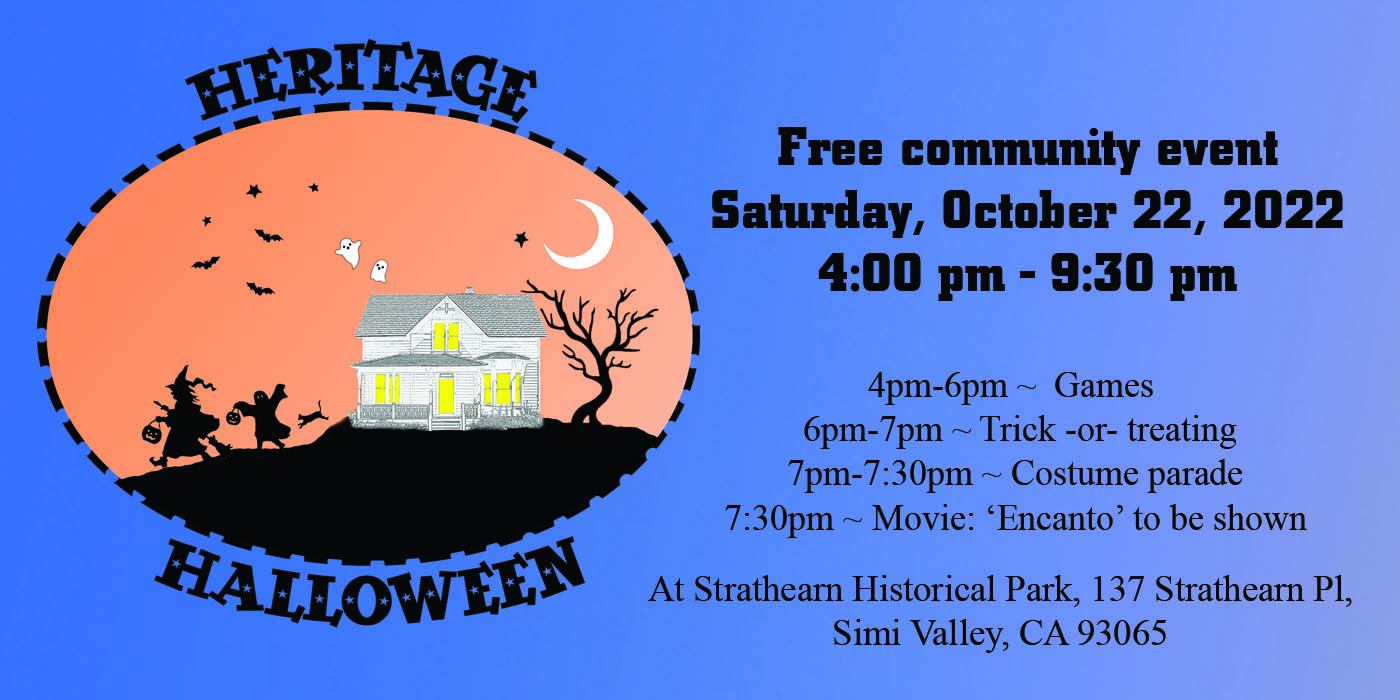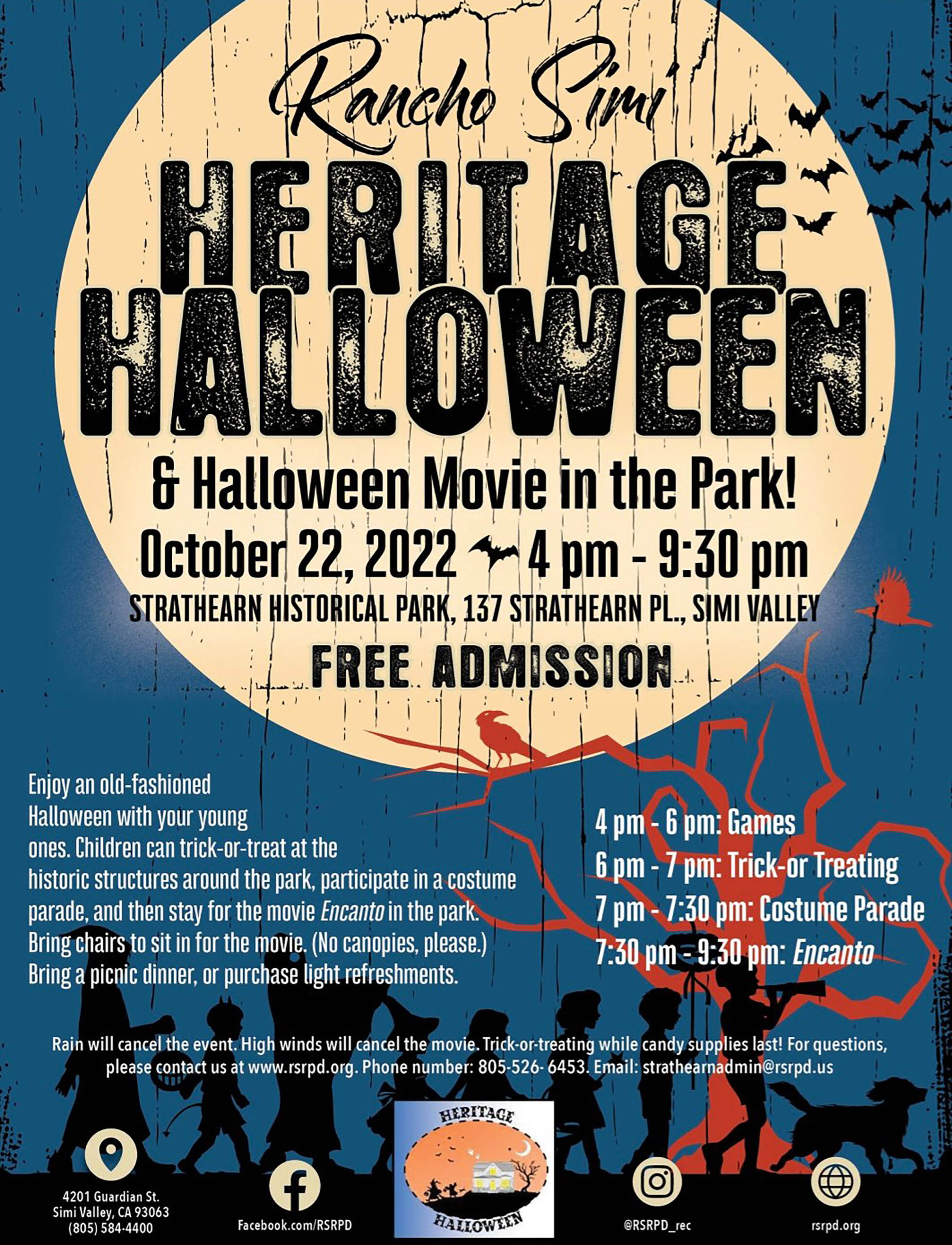 Heritage Halloween!
Come to our Heritage Halloween and movie in the park!!
A Rancho Simi Recreation and Park District Event at Strathearn Historical Park & Museum!
137 Strathearn Place, Simi, CA 93065
October 22nd, 2022
Enjoy an old-fashioned Halloween with your young ones. Children can trick-or-treat at the historic structures around the Park, participate in a costume parade and then stay for a movie in the Park! 'Encanto' will be shown.
Bring chairs to sit in to watch the movie. No canopies, please. Bring a picnic dinner, or purchase light refreshments.
Admission is free!
Rain or winds will cancel event. Trick-or-treating while candy supplies last!

4pm – 6pm Old time games
6pm – 7pm Trick-or-treating
7pm costume parade!
7:30PM Movie!
For more information email: StrathearnAdmin@rsrpd.us
For this and more great events visit www.rsrpd.org