A Dia de los Muertos Observance
Visit altars on display remembering loved ones. Visitors in the Park will be limited, be required to wear masks, and physically distance from each other. This event will feature viewing of altars only, with no live entertainment or food available at the Park.
We are disappointed that this year we are unable to host our usual Día de los Muertos celebration, with live music, entertainment and food. However, we can have an event that keeps the most important element of Día de los Muertos, which is remembering, and paying tribute to our family and friends who have passed away.
The event which we are planning this year will be different. Visitors to the Park will be able to:
– Visit the barn, where there will be altars on display
– Shop in an outdoor market for Dia de los Muertos merchandise
– Take an audio tour of the Park
– Walk around the outside areas of the Park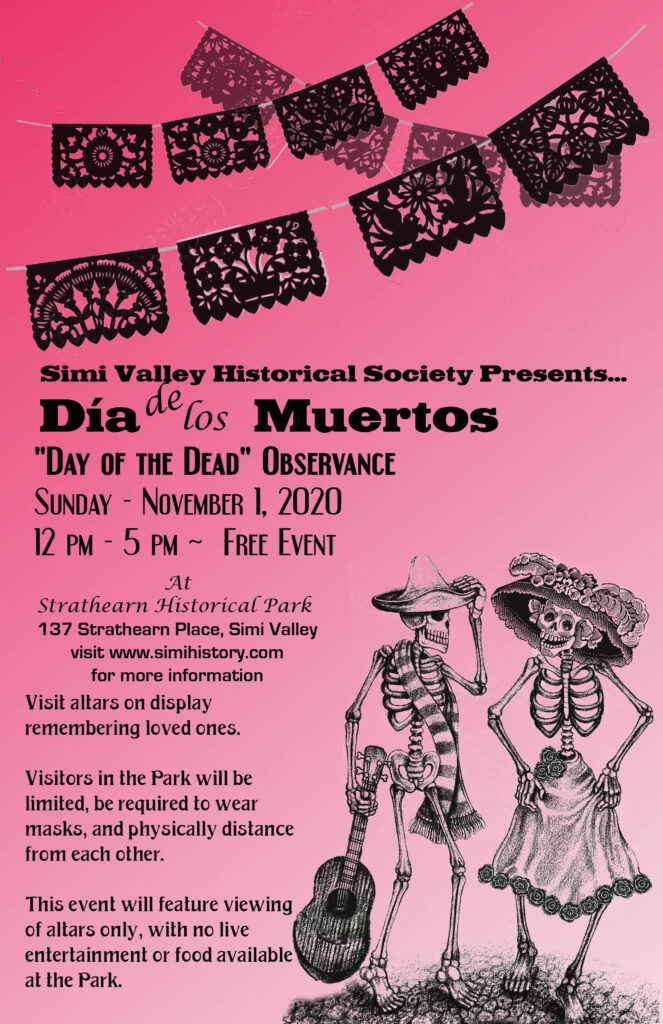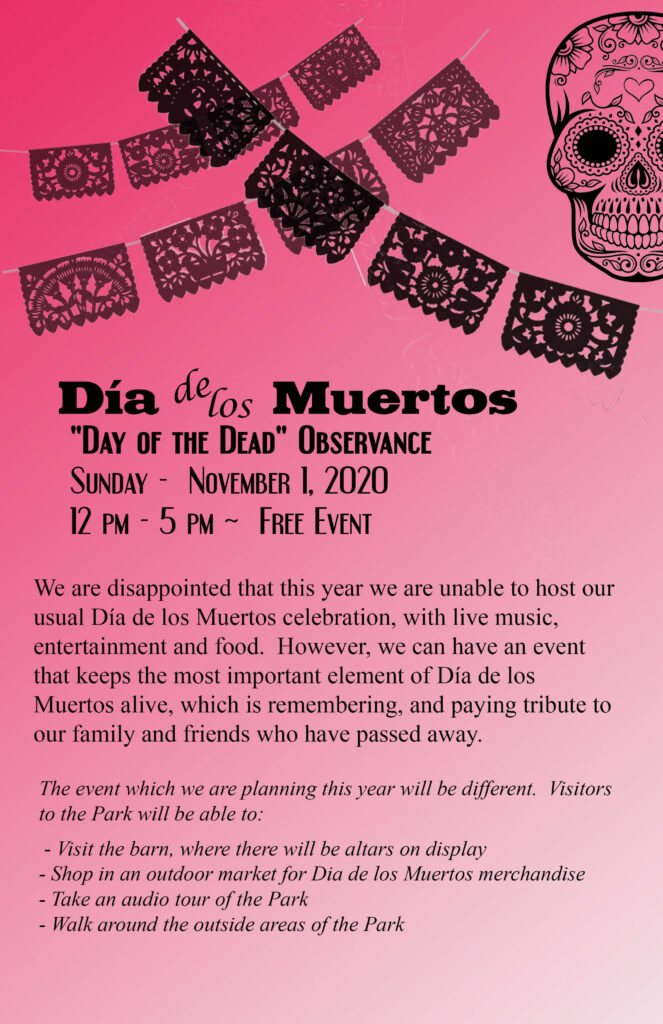 Create an altar to honor a loved one.  Fill out the form online!